The picturesque village of Poombarai is home to the 3000 year old Murugan Temple located a few kilometres from the enchanting Kodaikanal in Tamil Nadu. The journey to this rather quiet village is quite beautiful with tiny houses with red roofs huddled together, lush green terraced fields that one can see for miles and the sacred Palani Hills impressively silent in the background. The captivating view of the village must be enjoyed before one descends into the valley.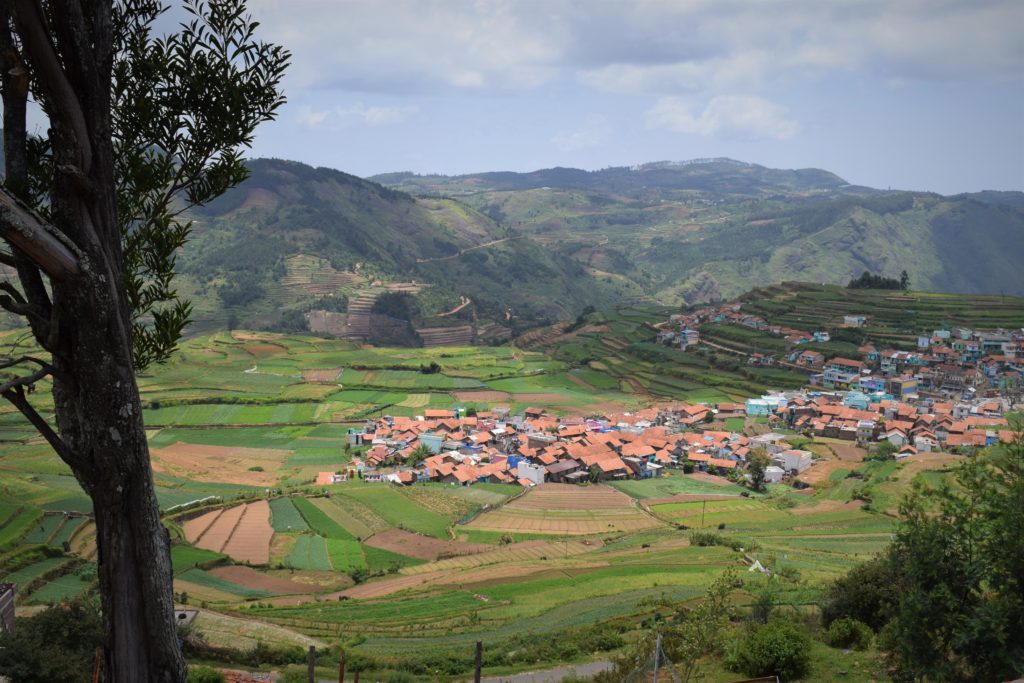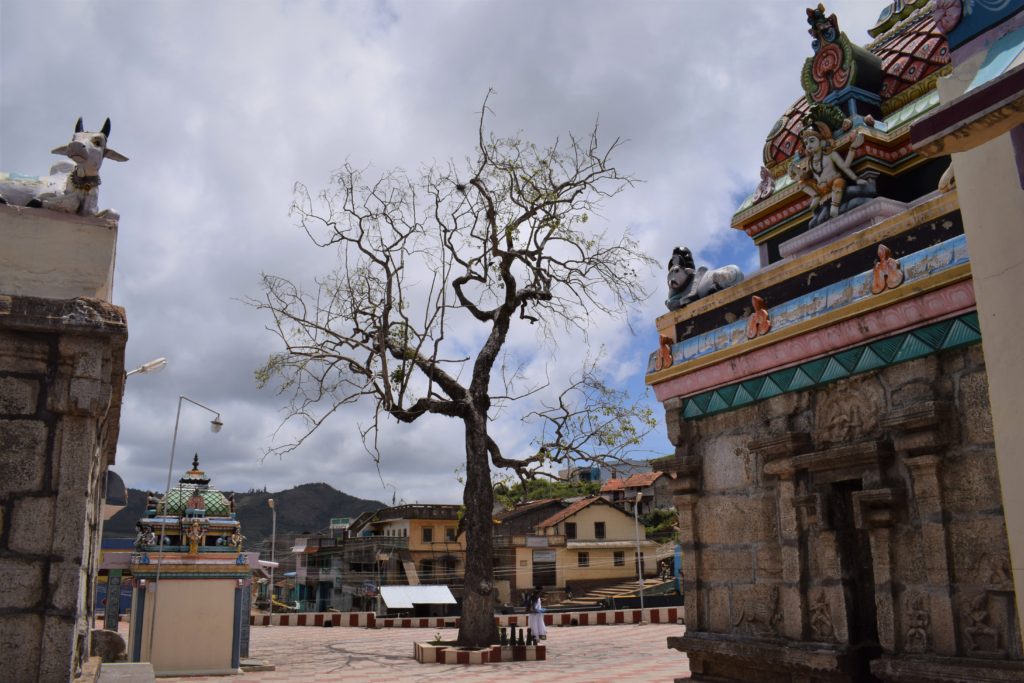 As one enters into the foreground of the Kuzhanthai Velappar Temple, one is drawn to the simplicity, mystique and history of this temple. Kuzhanthai Velappar means a baby holding a vel (spear) and the real reason for the consecration of this Lord Murugan is not entirely known. Locals say that Bogar, a siddhar who is credited for making the Murugan idol in Palani using a secret alchemy of navapashanam (nine poisons) and 4448 medicinal herbs has also created this Murugan idol. The history of this idol dates back 3000 years and so the question is why was it created in this scenic location? There are no definitive answers from the locals for that but the importance of the navapashanam has been reiterated in the scriptures and by all saints and ascetics as having extraordinary healing powers.
The entire temple complex lends an air of intrigue and one's curiosity is piqued even further when one sees scores of sellers lined up outside the temple selling garlic! What is the connection between garlic and this temple remains a mystery but Kodaikanal's highly acclaimed malai poondu meaning hill garlic has rightly earned the Geographical Indication (GI) tag making it an agricultural product unique only to this southern hill station. The GI tag prohibits the use of the name 'hill garlic' for any other varieties.
The history behind the GI tags lies in the inscriptions of 1342 CE that states that the Pandyan King namely Kulashekhara Pandyan settled a dispute and mentioned the territories of Munnamannoor, Kumpoor, Kawinjee, Poondi, Klavarai, Kookal, Poomburra, Putthur and Vellaputty areas as the Vellaipoodu Kandam that means Garlic Continent.
The famed malai poondu is a pungent raindrop-shaped bulb known for its medicinal and preservative properties due to its antioxidant and antimicrobial potential which has been attributed to the presence of higher amount of organosulfur compounds, phenols and flavonoids. It is a much sought-after food ingredient because of its flavour and aroma. The locals recommend a healthy diet of poondu rasam for building up immunity and to overcome digestive ailments and body aches.
Written by Lakshmi Subramanian
* Photos are only symbolic (Taken from public domain/internet and any copyright infringement is unintentional and regrettable)