The highly acclaimed terracotta of Gorakhpur made from the special soil found in Bhathat area of Uttar Pradesh stands testimony to thousands of years of traditional art. The richness of this art seen in the different designs and types of bells, vases, Ganeshas, Buddhas, tables, elephants with mahouts, deer, horses, bullock-carts, horse-carts, lamps and chandeliers have received numerous laurels over the years and recently received the Geographical Indication Tag for its unique terracotta.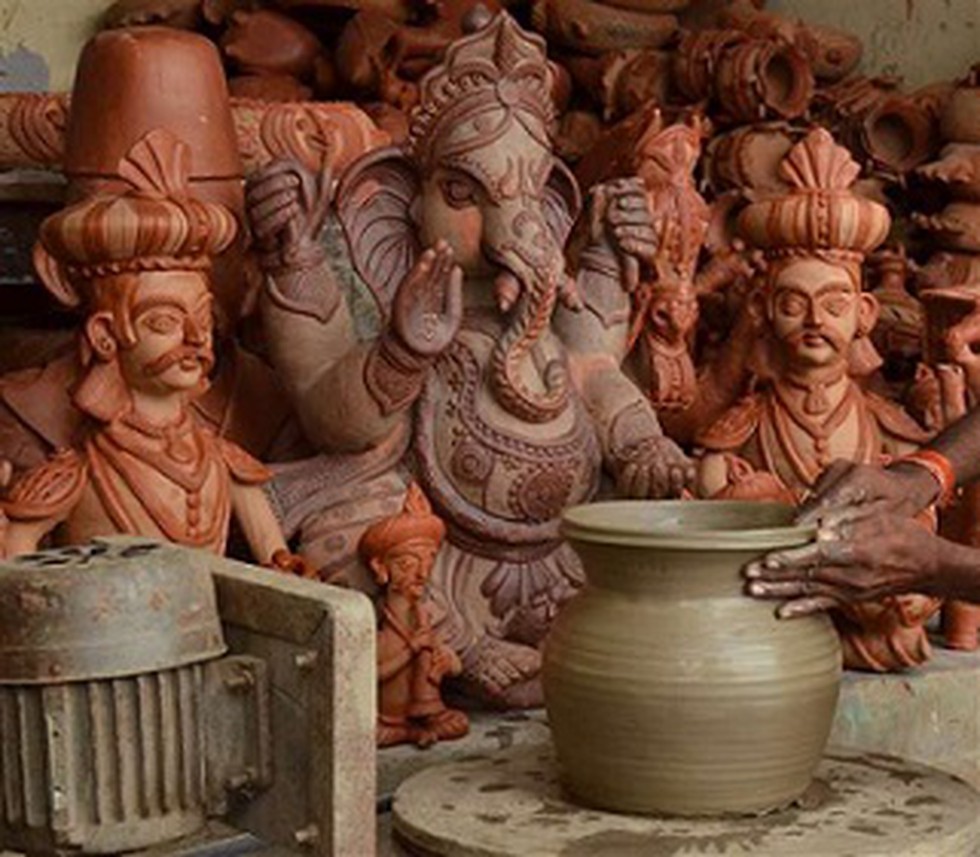 The clay used in these terracotta products is the "Kabis" clay found in the ponds of Aurangabad, Bharwalia and Budhadih areas only during the months of May and June as they get filled up with water over the rest of the year. The exquisite craftsmanship is based singularly on the traditional methods that use natural colours and hence, the red colour of terracotta does not fade for years.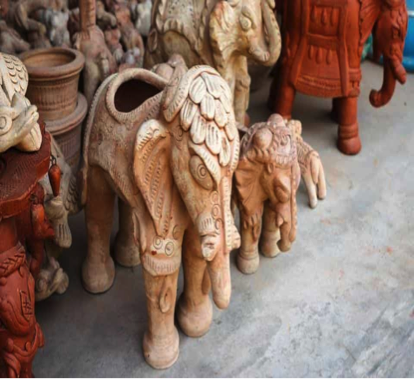 Terracotta has a more uncomplicated and less expensive process of creating finished work. The  clay is partially dried and cast, moulded or hand-worked into the desired shape. It is then placed in a kiln and fired after drying it thoroughly. The craftsman dip the clay item in a mixture of soda and mango tree barks and bake it.
Then the hot ware is covered with sand and cooled down. Some of the terracotta products like tableware, building decorations and sanitary pipes in colder or freezing environments require that the product be glazed. The iconic terracotta red colour is obtained by letting out the smoke through the vents of the kiln after firing and the black colour is obtained by sealing the vents and not letting smoke out.
Written by Lakshmi Subramanian
* Photos are only symbolic (Taken from public domain/internet and any copyright infringement is unintentional and regrettable)